Services
Jump to:
---
Linear Accelerator Commissioning Services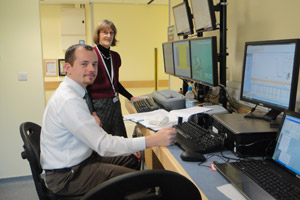 Acceptance testing
Linear accelerator commissioning
Radiation shielding surveys
Over fifteen years of experience means MPS can commission your linear accelerator in a highly efficient and prompt manner. Services include: assistance with acceptance testing as recommended by the equipment manufacturer, beam data measurements for configuration of treatment planning system, and room radiation shielding surveys. We follow the guidelines outlined by industry associations.
View related reference material »
The linear accelerator commissioning can include the necessary equipment needed to perform the tests and obtain the measurements. We can provide a water phantom scanning system, calibrated ion chamber and electrometer for beam calibration, calibrated x-ray and neutron survey meters, and other equipment needed for your commissioning support.
All services are supervised by board certified medical physicists with over fifteen years of clinical and commissioning experience. Reports of all measurements, copy of the data, and summary of all test performed are provided upon completion of the commissioning work.
Treatment Planning Commissioning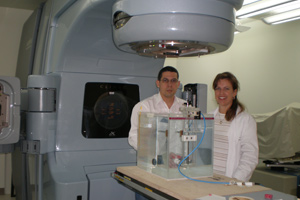 Beam data acquisition
Treatment planning commissioning
Beam data configuration validation
MPS can commission and validate your treatment planning system for clinical use.  We will measure or validate all of the beam data necessary to configure your treatment planning system, including IMRT and small field data.  Reports of all measurements and tests performed are provided upon completion of the commissioning work, including a complete set of dosimetric data.
In addition to commissioning services, we can assist your staff with the clinical implementation of the treatment planning system.
Special Treatment Planning Modes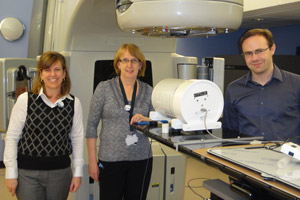 Intensity Modulated Radiation Therapy (IMRT)
RapidArc® or Volumetric Modulated Arc Thearpy (VMAT)
Image Guided Radiation Therapy (IGRT)
Enhanced Dynamic Wedges (EDWs)
MPS can commission the linear accelerator and treatment planning system for use with special treatment planning modes such as IMRT, IGRT, Rapid Arc, and VMAT.
We also provide assistance with the implementation of Quality Assurance (QA) programs for these treatment planning modes that follow the guidelines as recommended by professional associations
View related reference material »
Special Procedures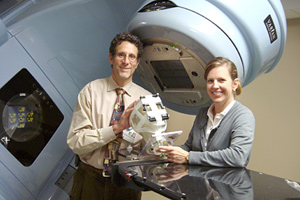 Stereotactic Radiosurgery (SRS)
Stereotactic Body Radiation Therapy (SBRT)
Clinical support
MPS has extensive clinical experience with radiation therapy special procedures, including linear accelerator based SRS procedures.  Our services include commissioning of the systems for special procedures and on-site medical physics support and clinical implementation assistance for initial patient cases or on-going clinical support.
Clinical QA Services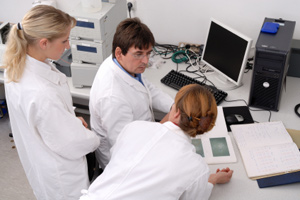 Yearly Quality Assurance
Independent phantom testing assistance
MPS can ensure your clinic is working within the professional standards by performing an independent periodic quality audit or a yearly quality assurance of your linear accelerator and related systems.  Additional assistance with independent phantom testing systems can also be provided.
---
Accreditation and Audit Services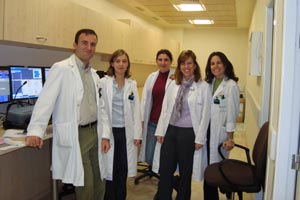 Let outside experts evaluate the performance of your clinic to ensure the procedures are in compliance with state regulations and guidelines from professional associations.
If your facility is interested in being accredited by the American College of Radiology, we can assist you with preparing your site and ensuring all your documentation and procedures are in compliance with ACR accreditation guidelines.
Clinical Support Services
If you need temporary medical physics coverage, we can provide these services at your site location.  Our contracts are available for daily, weekly, or monthly support.  Avoid paying additional fees by contacting directly the medical physicists that can provide the coverage for your clinic.
Medical Technology Consulting
Evaluate market place for new technology
Evaluate existing competitors of new technology
Evaluate new technology in light of existing and future market place requirements
Evaluate technical competence and experience of key personnel and management
Evaluate viability of business plan and exit strategy from a technical perspective
If you are considering investing in, joint venturing with, or acquiring a medical device company, MPS can help you make an informed decision by providing due diligence research for angel and institutional investors.  Through years of experience, our scientific staff can help you assess the new technology and its place in the market.
---